Key findings
Australian parents of young children are undergoing a major shift in their knowledge of flu and attitudes to the flu vaccine.
New data from the RCH National Child Health Poll has found parents are more knowledgeable about influenza ('the flu') and its vaccine than they were last year, with twice as many parents of children under five years of age intending to vaccinate their child compared with last winter.
As the flu season approaches, the survey of 564 parents of children under five found:
Two out of three parents (66 per cent) said having the government-funded free flu vaccine made them more likely to have their child vaccinated against the flu, while one in five (20 per cent) said it made no difference
Almost half of Australian parents of young children (46 per cent) plan to vaccinate them against flu this year, up from one in five (22 per cent) in 2017
Most parents (61 per cent) now believe the flu vaccine is safe – compared with just 16 per cent in 2017
Three in four parents (73 per cent) now know that healthy kids can get seriously unwell  from the flu, compared with one in three (32 per cent) last year
Eight in ten parents recognise that flu is a serious disease compared with one in three last year (32 per cent)
Poll director Dr Anthea Rhodes said it was surprising to see how big an effect free vaccines had on parents' intentions.
"This is good news. The more people vaccinated the harder it is for the flu virus to spread and the better the protection for the whole community,'' Dr Rhodes.
Other findings show:
Only half of parents (54 per cent) believe the vaccine works well to protect children
One in five (19 per cent) believe it does not work well enough to protect their kids
One in four parents are unsure about the effectiveness of the flu vaccine
The flu vaccine is recommended for all children over the age of six months and is free for children aged between six months and under five in Victoria, NSW, Queensland, Western Australia, South Australia, and the Australian Capital Territory.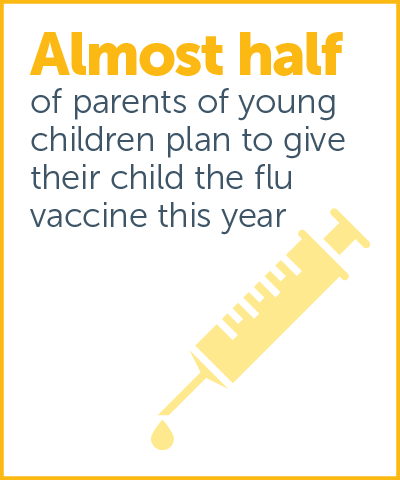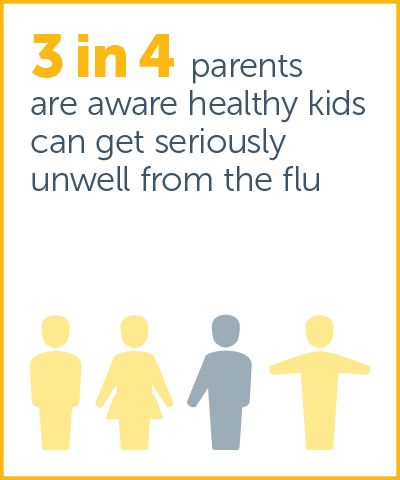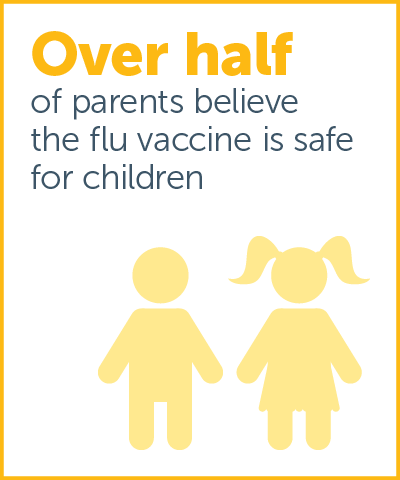 In the news