Key findings
Only half of Australian children are likely to be vaccinated against flu this year, with vaccination plans still undecided for a quarter of children.  
The latest Royal Children's Hospital National Child Health Poll has found there are several misconceptions held by parents about the flu vaccine, including beliefs that it isn't necessary or effective. One in three parents are unaware that the flu can make children seriously unwell.   
Half of Australian parents are not aware it is safe for children to receive flu and COVID-19 vaccines at the same time, and 43% believe the flu vaccine is not as important for children as the COVID-19 vaccine. 
Dr Anthea Rhodes, paediatrician and Director of the RCH National Child Health Poll, said rates of influenza are rising rapidly in the community, making it incredibly important for children to be vaccinated for flu now.  
"We've seen very little flu in the last two years, mostly due to the way we all responded to the pandemic. The measures we took to prevent the spread of COVID-19, like careful hygiene practices, home isolation and the closure of international borders, also protected us from the flu. 
"But this year, international travel is back, kids have returned to onsite learning, and people are interacting more. The flu is back – and we are all more vulnerable to it because of our lack of recent exposure and reduced uptake of the flu vaccine over the past two years," said Dr Rhodes.  
"Children, including healthy children, are more likely to catch the flu than adults and can become seriously unwell. Children under five are the group most likely to be hospitalised for complications affecting the brain or lungs. 
"Not only is the flu vaccine effective, it's safe and recommended," explained Dr Rhodes.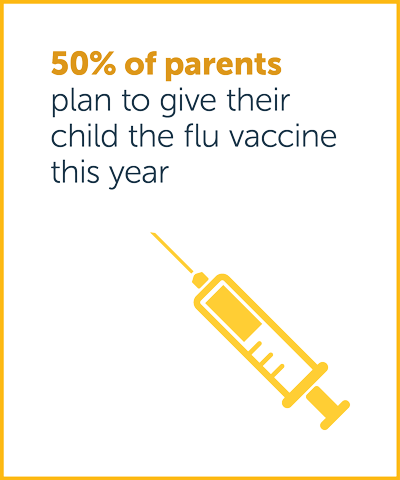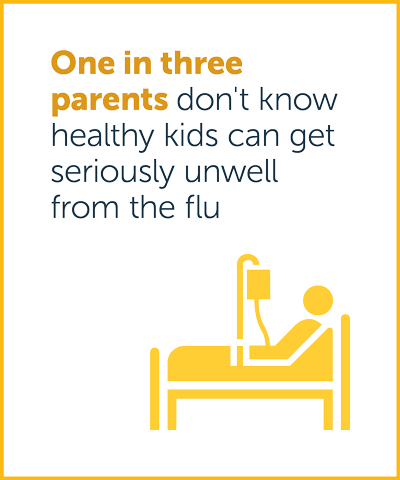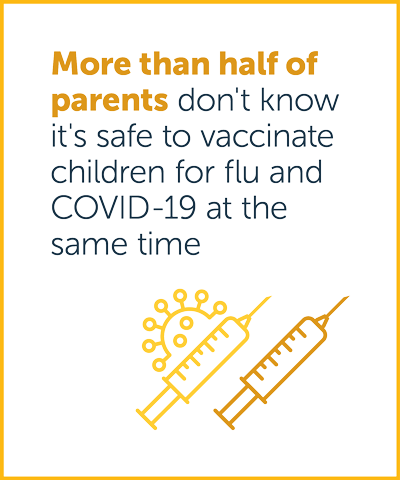 Poll report

The report shows that according to parents, half of all children are likely to be vaccinated against flu for the 2022 flu season. Many parents hold misconceptions about the safety, necessity and efficacy of the flu vaccine. Parents are also unsure of how to approach flu vaccination in relation to COVID-19 vaccination. For more information, download the full report.
Download report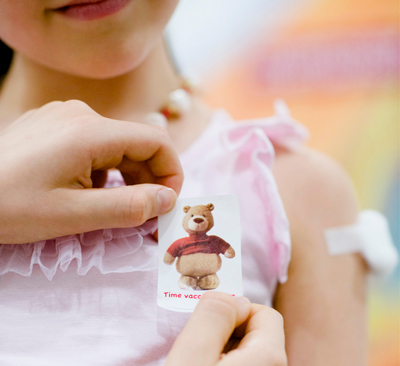 Poll questions

The poll surveyed 2,002 parents in April 2022, providing data on children aged between six months and 17 years. Parents were asked their intention to vaccinate their children for flu, and their beliefs about and knowledge of the flu vaccine. For more information, download the questions.
Download questions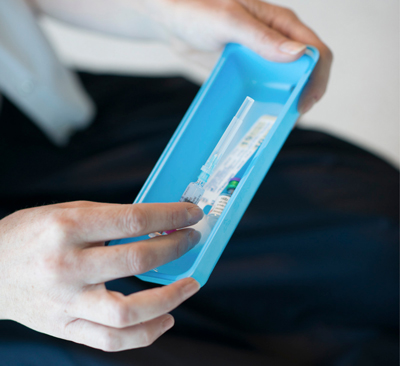 In the news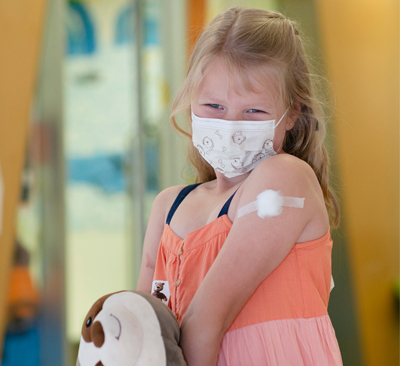 Information for parents
Tips for parents 
It's safe, effective and recommended to vaccinate all children over six months for flu each year. The flu can make previously healthy children very unwell, and the flu virus changes year-on-year, so it is necessary to get a flu vaccination every year.

 
There is no need to wait for a flu vaccination. The 'flu season' begins from April/May when vaccines become available, so it's best to get vaccinated as soon as you can. 

 

If your child has had the flu, it is still important to get them vaccinated as they can be infected again. The vaccine can be given as soon as your child recovers from their illness.

 

Influenza vaccines and COVID-19 vaccines can be administered to children on the same day, or at any time before or after each other. If a child has COVID-19, they can be vaccinated for flu as soon as they are well again.

 

If your child is afraid of needles, staying positive, calm and using distraction helps. Focus their attention away from the procedure, for example blowing bubbles, counting or singing, or watching a video could help.
Resources 
The Royal Children's Hospital resources 
Other resources