Key findings
Having the COVID-19 vaccine available at the local GPs and through clinics on-site at schools will have a large influence on uptake for children aged five to 11, as Australian parents note accessibility,  convenience and familiarity as key factors in their decision-making.
The latest results from the RCH National Child Health Poll found that in July, approximately half of parents intended to get their child aged 5 to 11 vaccinated for COVID-19, and just under one in three parents undecided with the main reason being they didn't think it had been tested enough to know it was safe or whether it worked well enough to be worth having.
Dr Anthea Rhodes, Paediatrician and Poll Director, said: "It's not surprising that 30 per cent of parents were unsure about COVID-19 vaccination for their young children, because in July there was not a lot of information about the effectiveness of the vaccine for this age group. The biggest question around COVID-19 vaccines for children was safety, followed by efficacy. This highlights the need to provide parents with reliable and clear information about the safety and efficacy of COVID-19 vaccinations and how they are carefully regulated and monitored in Australia."
"Now that we have more data from testing and the vaccine has been well and truly rolled out overseas to millions of children, Australian families can have their questions answered and be reassured that the vaccine is both safe and effective in this age group," Dr Rhodes said.
The poll survey also asked parents about what factors would make them more likely to get their child vaccinated against COVID-19. Accessibility, convenience and familiarity stood out as having the largest potential effect on uptake.
"We can see from our results that convenience and familiarity are top of mind for young families when it comes to getting their children vaccinated. Having the COVID-19 vaccine readily at the family GP will be a big factor that helps parents. Rolling out the vaccine through on-site school programs could also increase uptake, as could making vaccination hubs more family-friendly," Dr Rhodes said.
"It has never been more important to have accurate and trustworthy health information available for families as they navigate this process with their children."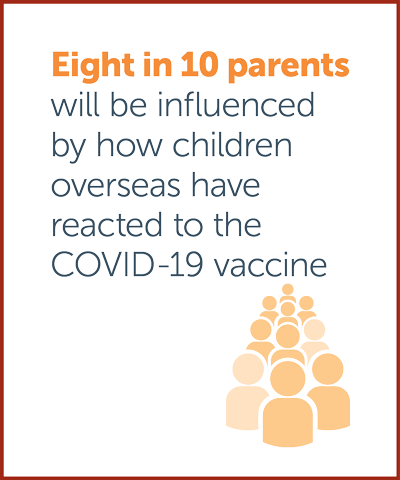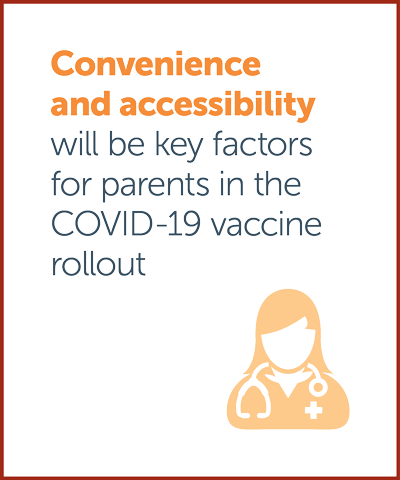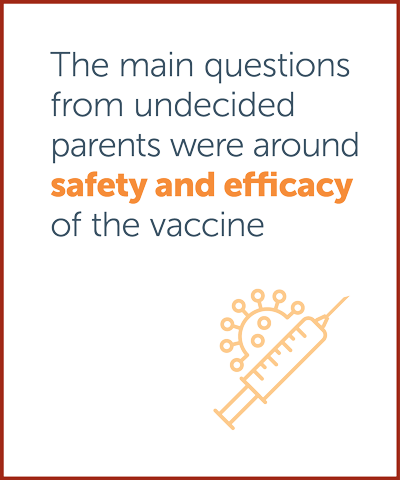 Poll questions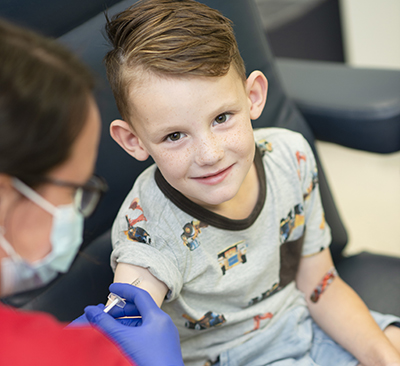 In the news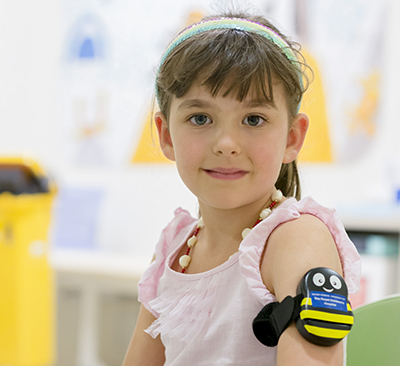 Information for parents
Tips for parents
Starting the conversation with your child about the COVID-19 vaccine may be challenging at first. It is important to listen to how your child responds to the topic and acknowledge any concerns or questions they may have about being vaccinated.
It may help to explain to your child what they can expect on the day of the appointment, including that a doctor or nurse might ask them some questions, that they will receive a vaccination via a needle in their arm, and that their arm might be a little sore afterwards. Reassuring your child that it is normal for their arm to be a little bit sore, and that it means the medicine is working can also be helpful.
Having some age appropriate answers ready for any questions your child might have about the vaccine could be useful, these might include what a vaccination is, why it's important to get vaccinated and how vaccines work.
If your child is a little anxious when it comes to needles, there are some distraction techniques available to make vaccinations easier. These may include reading stories, engaging in interactive apps, or using sensory toys like squishy balls.
More immersive experiences such a virtual reality goggles, or even sedation can be used for children who are very anxious about receiving a vaccination. Families can discuss the techniques available to them with their GP or immunisation provider.
Parents who have questions about the COVID-19 vaccine for their children can speak to their local GP or immunisation clinic for more information. It may be valuable to book in an initial appointment with your GP to have your questions answered and follow this up with your vaccination appointment.
Government resources
COVID-19 vaccination resources
Parent resources – Needle phobia and distraction techniques